Covid-19
: Thank You For Practicing Social Distancing
Hard drive recovery services (What data recovery service means?)for all GTA including Mississauga, Toronto, Markham, Richmond Hill, Scarborough, North York, Pickering, Ajax, Woodbridge, Vaughan, Brampton, Etobicoke, Oakville, Milton, Burlington, Hamilton, Niagara Falls, Guelph, Barrie, Brantford, Cambridge, Caledon, Georgetown,, Stoney Creek and all other cities of GTA and Ontario.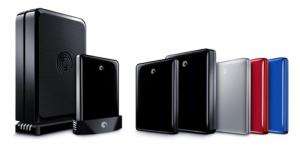 We can successfully recover data from hard drives (what is a hard drive?), USB flash drives, SD cards, raid arrays, Network Storage Drive (NAS), SAS, SSD (Solid State Drive), Laptop SATA drive, USB portable drive (What is portable drive?), external hard drive, Laptop IDE drive (what is the difference between IDE and Sata drive?), Mac hard drive (Apple ssd), iPad or iPhone media, Camcorder, digital camera flash drive, SD card (regular and Micro sd card), USB flash drive, DVD, SCSI, M.2 ssd, M.2 nvme, m.2 B key, M.2 M key, m.2 B+M, M.2 raid, and all kinds of flash and traditional hard drives. If you have lost your files or photos due to bad hard drive in your PC computer or your Mac stopped working or you accidentally lost your data, we are here to help. We work in clean room environment fully equipped with professional data recovery technology. Data recovery is possible whether the drive / media is dead, burnt, water-damaged, physically broken, dropped, formatted, partition deleted, destroyed by virus attack, corrupt, damaged by electrical shock etc.
Worried about your Mac, MacBook, MacBook Pro? You don't need to buy a new machine, We will fix your Mac, MacBook Pro, MacBook Air, mini or iMac for incredibly low price after recovering your data.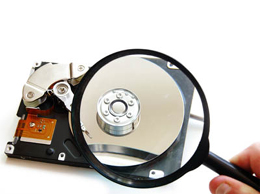 All Windows servers including Windows NT, 2000, Windows Server 2003, 2008, 2012, 2016 and Windows server 2019. All Apple computer servers like OSX server, OSX Lion, Mountain Lion, Mavericks, Yosemite server, OSX 10.11, 10.12, 10.13 Server. Recovery from Linux, UNIX based servers, Web hosting server, Data center server and all other computer servers. We also work on SAS / NAS drives. If you are looking for
SAS / NAS data recovery
, give us a call.
This includes repair and recovery from Windows PC desktop computer (What is the difference between computer repair and data recovery?)and All-in-Once computer. Windows PC work group PC hard drive, Apple Computer desktop like iMac, Mac Pro, PowerPC G5, G4. This kind of recovery includes software corruption, hardware failure, head crash, PCB failure, bad sectors, hidden files, deleted files, corruption or deleted database, lost photos, programs and loss of many other types of data. These machines usually use either stand alone 3.5 inch hard drives or raid combination. Data is sometimes lost due to virus and spyware attack. If a PC computer is freezing or windows cannot start properly, chances are either the operating system is corrupt or hard drive failed. We can help with any PC hard disk failure or computer problem.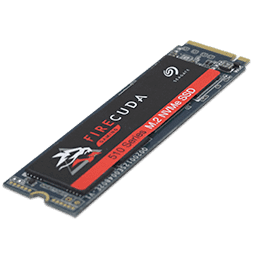 PC laptop, MacBook, MacBook Pro, MacBook Air, MacBook Pro Retina, netbook, chrome book are very popular machines these days. Very one use them for personal and professional work to store personal or office data. Personal laptops are mostly used for storing photos, music, documents, videos and other personal data. Office laptops are used to store office documents, client databases like access database, custom databases and financial information like QuickBooks, Simply Accounting, professional pictures, Word, Excel, PowerPoint, Adobe PDF documents, txt, PSD, CR2, JPG, MOV, MP3, MP4 and many other types of files. Sometime a virus attack or a spyware infection would damage the operating system and all the data would be gone. Sometimes a virus attach would delete all the data or hackers would put a password on the laptop which make the data inaccessible. Hard drive can fail or operating system can go bad, data recovery (hard drive and data recovery explained) is needed in this kind of situation. When the hard drive goes bad, it is very important not to mess around with it because it will get worse and worse and in the end it might either cost a lot of money or it will be unrecoverable. If the laptop or hard drive has important data, it is very important to rush it to our data recovery lab before it is too late. Some laptops have raid 0 configuration. We can recover such cases. Apple MacBook Pro late 2012 and later models and MacBook Air come with Apple PCIe SSD drives that are more kind of memory chips. We can help recovery data from such drives even if they are water or liquid damaged. These drives have different types of connectors and they need special adapters. We are ready to do the job for you quickly and efficiently. We have recovered severely damaged Apple SSD drives in the past. In case the drive is not useable, We have all types and models of these drives in our store. We can recover any laptop drive (from software corruption to head transplant).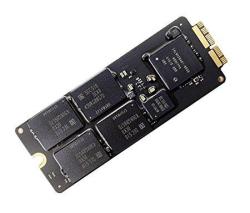 Mac Data Recovery from MacBook, MacBook Pro, iMac, PowerPC G5, PowerBook, Mac mini, Mac Pro, iPad and iPhone
When data or a file is deleted from a computer or hard drive, It is actually marked for deletion. The data stays on the disk as long as new data is not written to the drive. It is therefore highly recommended not to use the device until a data recovery is done by professionals. This rule applies to all devices including hard drive, flash memory, iPhone, iPad and all other storage devices. The risk is always there when the drive or device is being used. So writing and any kind of usage of the drive or device could be very destructive and can result in permanent data loss.
Expert data recovery service for accidentally deleted data, files, photos, acronis tib or backup file, accidentally formatted drive, permanent deletion, emptied recycle bin, lost data due to bad sectors on hard drive, lost files or data due to accidentally copy one drive onto other drive, deleted data as a result of shift+delete, deleted database, photo library, pictures and videos, recover deleted data after encryption by ransomware or malware.
Data Recovery Onsite can help with
PC Hard disk recovery from desktops, form factor towers, Servers, PS3, Xbox and PVR
Hard drive repair includes virus damaged, liquid damaged, burnt PCB, bad sectors, firmware, clicking noise, beeping, electronics, bad motor, bad heads and head transplants in clean room
SSD data recovery from regular solid state drives, newer flash drives used in Apple computers and laptops
Netbook Data Recovery (regular 2.5" drives, 1.5" and flash drives)
USB Flash drive recovery by fixing board, USB connection, repairing controller problems, extracting data from nand chip
Video camera Recovery from camera SD card, camera internal hard drive and flash memory
Raid data recovery from raid mirrored, striped, raid 0, raid 1, raid 5, raid 6 and raid 10
Recovery from DVD / CD
Restoration from file system like EFS, NTFS, EXT, EXT2, EXT3, EXT 4, FAT, HFS Plus or HFS
Restore files or pictures from external 3.5 and 2.5 regular and external SSD drives
NAS drive data recovery (USB and LAN drives)
Regular and Micro SD Card recovery
Restore QuickBooks data, Simply Accounting, Outlook, Outlook Express data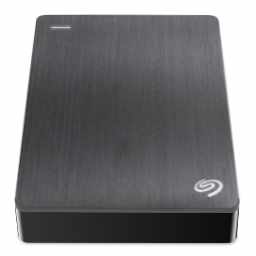 Use our free pickup service or visit our lab for a quick free evaluation. Evaluation is important to find out what's wrong with the drive and how long it may take to recover it. We also offer free shipping (paid cases).
Contact Us Now
Phone: 1-877-647-8324
Email: Click here to send us an email
Free pickup service is available for the following cities:
MacBook data recovery Mississauga
Tags:
# Wd data recovery
# Wd hard drive data recovery
# Wd hard drive repair
# Seagate data recovery
# Hard drive pcb repair
# Hard drive usb port repair
# What to do when data loss occurs?
# Hard drive firmware repair
# Hard drive head repair
# Hard drive bad sectors repair
# Hard drive electronics repair
# Hard drive file system repair
# Hard drive virus repair
# Seagate hard drive repair
# Seagate hard disk data recovery
# Seagate data recovery Canada
# Hitachi data recovery
# Portable external and USB data recovery
# Hitachi data recovery service
# Hitachi hard drive repair
# MacBook Pro data recovery
# Hitachi hard drive data recovery
Samsung ssd repair
# Toshiba data recovery
# Toshiba hard drive repair
# Toshiba hard drive data recovery
# Adata data recovery
# Adata usb flash drive recovery
# Adata usb flash drive not recognized
# Adata ssd data recovery
# Adata ssd repair
# Intel ssd data recovery
# Intel ssd hard drive repair
# Intel ssd 8mp bug data recovery
# Intel ssd 320 data recovery
# Intel ssd 320 8mb bug data recovery
# Kingston memory card data recovery
# Kingston data recovery
# Kingston ssd data recovery
# Kingston ssd repair
# Kingston data traveler data recovery
# Kingston flash data recovery
# Wd ssd data recovery
# Samsung data recovery
# Samsung hard drive data recovery
# Samsung hard disk repair
# Best USB repair lab in GTA
# Samsung ssd recovery
# Affordable data recovery Toronto Canada