Covid-19
: Thank You For Practicing Social Distancing
What data recovery service means?
Every computer, laptop or server has a storage device called hard drive. All the data is stored on it. When a computer stops working, data is inaccessible.  To gain access to the data, hard drive may be removed and connected to another computer to read all the information. This process is called data transfer or data retrieval. It is always recommended to use someone with computer skills because sometime, a little mistake can damage the device. Data transfer is an easy way of taking data out of the computer. It can take time depending on the size of data. Professional places charge differently depending on the size of the data. Some people charge a dollar per GB.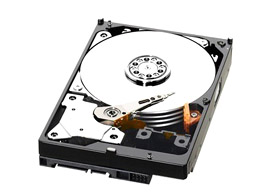 But what happens if the drive is not readable after connecting it to a computer? This part is an indication of software or hardware problem. For software, tools are used to access the data but it is very important to choose the right tool because using wrong tool can get the situation worse. It is therefore once again recommended to use someone with proper skills who knows the importance of data.  This ensures how to deal with the drive according to the situation. For example, if the drive has hardware issue, it mighty be very destructive to keep it running using software tools.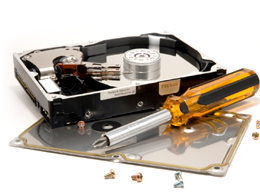 If a hard drive has hardware issues, there is a proper way to deal with it. The drive has to be checked properly with the right technology and if needed hardware surgery is done in clean environment with the help of proper human skills. The heads can be swapped, electronics can be repaired, and internal software can be fixed to recover data. This process is officially known as hard drive recovery service. Data recovery cost depends on many factors like parts needed, time spent, tools used and the data output. Hard drive recovery or flash drive recovery is the same thing. Where flash memory is used, the data recovery approach is different but the process is same. Data recovery, hard drive recovery, flash recovery, hard drive repair, data retrieval, flash repair all represent data drive recovery service if data retrieval is involved.
Click here to contact us.