Covid-19
: Thank You For Practicing Social Distancing
Data Recovery Toronto GTA & Downtown | Hard Drive Repair Toronto

Welcome to data recovery Toronto.  Our hard drive recovery experts can recover your important documents, files, pictures, videos, music / audio files when your computer hard drive, server drive, external hard drive, USB flash key, raid array, solid state drive (SSD), Mac drive, laptop drive, camcorder storage and SD card stopped working or the device has some other issue. We have extensive experience and state of the art technology. We recover data in dust-free environment. Looking for urgent data recovery? Data recovery Toronto can recover your data on emergency basis. Emergency data recovery can take from minutes up to a few hours depending on the nature of the problem.
Our Data Recovery Services for Toronto
Mac data recovery
Specialists at our data recovery Toronto lab can get data from dead, slow and formatted Apple iMac desktop and MacBook Pro laptops. Our hardware and software certified techs can get data from Mac computers and Mac hard drives with software or hardware corruption. Mac computers have encryption security which can be a problem to gain access to data sometimes but we have properly tools to deal with it. Viruses or spyware damaged your operating system and files system is corrupt? We can help.Our lab also specializes in data recovery from iPhone and iPad. If your iPhone or iPad is dead, damaged with liquid or has any other software or hardware issue, we can get your photos, videos, contacts, chat messages, notes, WhatsApp messages and other important data. If you have a Mac (internal, external) hard drive or a dead logic board that has data and you would like to recovery it, Please call our data recovery Toronto lab at 1-877-647-8324.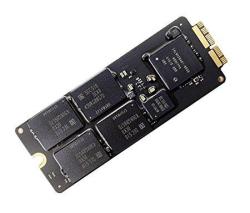 SSD Data Recovery

If you live in Toronto or downtown Toronto and have an SSD that needs to be recovered, you can count on us. We can repair / recover all types of SSD drives like regular 2.5" SSD, PCIe SSD, Nvme SSD, mSATA SSD, M.2 SSD (all models and types), motherboard built-in SSD chips and more. We can repair solid state drives at component level and make them work again or recover data from them. We offer free pickup and free evaluation. We have high success rate. Many kinds of solid state drives are used in PCs, Laptops, Mac computers, servers and external hard drives. Our data recovery Toronto techs are ready to recover your personal and business data. Do you have a 2016 or 2017 MacBook Pro Touch Bar 15" with a built-in SSD on the logic board? We can get all your data. Call us today.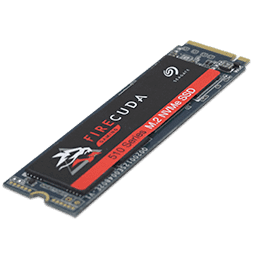 External Hard Drive Data Recovery
Own an external hard drive and has a problem? Our data recovery Toronto lab is here to help. We can recover Portable and desktop external USB hard drives. We deal with all types and brands like Seagate, Toshiba, Western Digital, Fujitsu, Adata, Hitachi, Lacie and all other brands. Whether there is one drive or multiple drives raid in the external case, we are here to help. We can repair broken USB port, sata data port, sata power port, dead or burnt PCB, bad heads, bad system firmware and more. Call our external hard drive data recovery agents today at 1-877-647-8324.
Our Other Hard Repair services:
PC / Computer hard drive repair
Mac internal hard disk recovery
Laptop hard disk restoration
Toshiba hard drive recovery
Laptop hard drive dead due to water spill
SSD data recovery
M.2 SSD repair
Power failure killed your computer and hard drive cannot be seen in bios
You accidentally deleted your photos from your digital camera memory
Your MacBook logic board is dead and you want to retrieve your data
Raid hard drive recovery (Raid 0, 1, 2, 3, 4, 5, 6, 10)
Hitachi hard drive recovery
Your external hard drive was dropped and is making beeping sound
Hard disk is making clicking sound
Viruses or spyware damaged your operating system and files system is corrupt
Your computer is freezing due to hard drive failure
When you connect your external drive you can't see, access or open your files
You see your drive but cannot open files or folders because of the corruption
Your hard drive is very slow and you cannot copy or backup your data
You want to transfer your files from one computer or Mac to another Mac, MacBook or PC laptop
You see a folder sign with a question mark in the middle of the screen (at startup)
You Mac is showing gray screen at startup
Your computer is showing blue screen
Fire damaged your computer, laptop or Mac or external hard drive
You formatted your SD card, hdd or Camcorder
You accidentally bent your USB flash key and want to recover your documents
Your computer does not start and you want to recover it
SD card data recovery
We have successfully recovered data from internal or external hard disks, USB flash drives, SSD disks, SD Cards, Video camera hard drives and all other disks. We offer quick free estimates. We also offer free pickup within GTA.
Data Recovery in Toronto 1-877-647-8324
Tags:
# data recovery
# data recovery toronto
# hard drive recovery toronto
# raid data recovery toronto
# computer data recovery toronto
# laptop data recovery toronto