Covid-19
: Thank You For Practicing Social Distancing
Western Digital Data Recovery | Hard Drive Repair | Free Pickup

Western digital black, blue, green, red, enterprise, surveillance, NAS, My passport ultra, My passport ssd, My passport ultra for Mac, My passport, My passport for Mac, My passport wireless SSD, My passport wireless pro, WD gaming drive, My passport X, WD Elements SE, WD Elements portable and all WD external and internal hard drive recovery centre for Mississauga and Toronto GTA. We recover all WD internal and external hard drives with PCB issues, bad heads, software corruption, hardware, broken port, bios chip transfer, USB to SATA conversion and software encryption. DRO has top of the line technology capable of dealing with regular drive as well as all kinds of solid state drives. We have recovered hundreds of WD external and internal drives. Our data recovery specialists can deal with any recovery with any problem.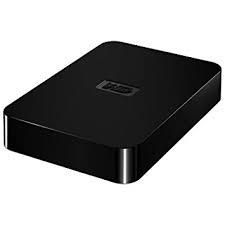 When an external hard drive is dropped, the first thing that is affected are the read and write head. This kind of damage is sometimes very destructive. It is therefore very important to show the drive to data recovery professionals who can recover it before it's too late.
WD blue drives are very common these days. These drives are very reliable. Like all other drives, if a blue drive fails, we are here to rescue it for you. We can arrange replacement read / write heads for head transplants. We have extensive experience with head transplants. Blue drives are good for storage. If you have stored your photos or videos on a blue drive, we can recover it for you. We can arrange donor PCB and can fix firmware and bad sector problems.
WD black is another reliable and fast drive manufactured by Western Digital Company. This drive is usually used in servers and in those systems that are meant for speed and efficiency. If your black wd has failed, we are here to restore all your business and personal data.