Covid-19
: Thank You For Practicing Social Distancing
Data Recovery Brampton | Hard Drive Recovery | Free Pickup | Free Evaluation

Data recovery services for brampton can recover your important data, files, database, Quickbooks, Outlook emails, Mac mail, iPhoto library, Photos library, videos, pictures from your broken or dead hard disk, Solid State Drive (SSD), broken raid array, USB flash drive, SD card, iPhone, iPad, Micro SD card, laptop, desktop, Mac computer, MacBook Pro, MacBook Air, NAS, SAS, SCSI and all kinds of servers and server hard drives. We offer free pickup and free evaluation service in GTA. When it comes to data recovery from a broken or dead computer, two questions come in mind. Will the data be recoverable in original folder structure? Do I have to reinstall all the programs, printers, network settings? At Data Recovery Onsite (DRO), we have answers to both questions. Not only we can recover all the data in the original folder structure but we can bring back the operating system with all the programs, settings and data in the same format as they were when the computer or hard drive died. This is great for saving time, trouble and money. We can recover USB flash drives even if they are split in half. We can recover hard drives from basic software corruption to head transplants. We have all the required technology and environment needed to rescue a storage media.
Computer, Mac or Laptop, raid or NAS does not start


Water spilled on laptop, MacBook Pro, iPhone


Computer hard drive recovery after hardware failure


Power failure killed your computer


Your external hard drive was dropped


Hard disk is making clicking sound


Viruses or spyware damaged your computer's operating system


Your computer is freezing


You see your drive but cannot open files or folders


Your hard drive is very slow


You want to transfer your files from one computer or Mac to another machine


You see a folder sign with a question mark in the middle of the screen when your Mac starts


You see a gray screen at startup


Your computer is showing blue screen


Fire damaged your computer, hard disk, laptop or Mac


Head failed in your hard drive


Lost data after running operating system update


Computer was formatted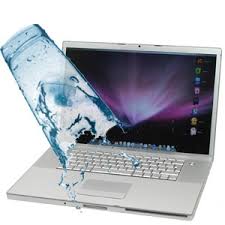 We can recover data from internal or external hard disks (portable or desktop), USB memory sticks, CD/DVD disks, SD Cards, flash memory of video camera and all other disks. Our service is available six days a week.
Data recovery lab for Brampton area