Covid-19
: Thank You For Practicing Social Distancing
MacBook, MacBook Pro Data Recovery Mississauga, Toronto
Apple is the manufacturer of famous laptop brands known as MacBook and MacBook Pro. These machines come with different models and screen sizes. Apple introduced their first Macbook Pro in 2005-2006. These were15 inch MacBook Pro and 13 inch MacBook. These machines had a regular hard drive known as sata. It was 2.5" drive. They used this kind of drive until 2012. This drive was a traditional drive meaning it had moving parts. In case of internal or physical problem, head transplant was mostly needed to recover these drives. Other problems included bad electronics, bad platters, bad firmware etc. The next family of MacBook Pro was introduced with ssd drives. These drives are called pcie and are very fast compare to any other storage in the world. They look like a ram stick. The data is stored on bga chips soldered on to the logic board of the drive. The controller chip is also there to run the drive.

Due to the slow nature of the traditional hard drive, majority of users have upgraded their Mac laptops to 2.5 inch ssd. These drives are way faster than regular hard drives. They consist of electronics board, controller and memory chips. These drives can fail due to bad electronics, firmware corruption, bad components etc. They are recoverable. We always recover these drives using our latest technology. The recovery process may involve fixing electronics, bypassing controllers and rebuilding the file structure with the help of high end tools. We have high success rate with these drives.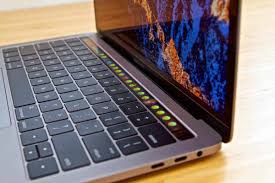 Apple computer users always rely on these machines for storing personal photos, files and business data. When their MacBook Pro fails they take it to Apple store to access data. When they need advanced data recovery help, they bring it to us where our Apple certified technician work on their machines day and night. Our technicians not only recover their drives but they also fix their Mac laptops and transfer everything to the new hard drive in a way that there machines look the same as before i.e. all the programs, data and settings are persevered.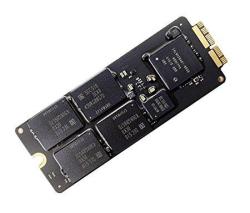 The new family MacBook Pro was introduced in 2012 known as MacBook Pro Retina. This retina model came with the ram type storage. These drives are fast and secure but they can fail too. We have done many recoveries on these drives. Apple introduced another family of MacBooks in 2017 where they made a huge change in these units. Up till 2016 only ram was built-in but in 2017 they integrated hard drive on to the logic board. Some 2016 models come with a small ssd drive that is half the size of previously used ssd drives. We have recovered those too. So after 2016, the drive is built-in and there is no way to remove it from the logic board but our Macintosh Certified Technicians can still recover these soldered chip drives. We have high success rate with this kind of recovery. We work on all old and new MacBook Pro laptops. Is your MacBook liquid damaged? Is your MacBook dead?  If you need help with data recovery from any Apple laptop, please bring it for free evaluation. We don't charge until you get all your lost data back.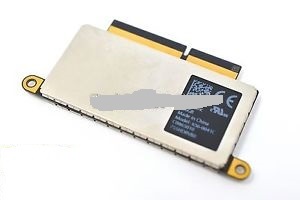 Click here to contact us or call 18776478324