Covid-19
: Thank You For Practicing Social Distancing
Mac Data Recovery Toronto Ontario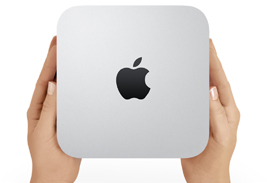 We can successfully recover data from Mac, iMac, MacBook, Mac mini, Mac Pro, MacBook Pro, Time Capsule, Time Machine, MacBook Air, iBook, iPad, iPad2, iPhone 3G, iPhone 4 and other Apple computers and laptops. Data Recovery Onsite has Apple certified technicians who are fully trained to understand all Mac related problems and hard drives. This makes us better than companies who just deal with data recovery from Mac hard drives. This means we can bring all the programs, settings and data to the same state when the computer stopped working.
If your time machine or time capsule backup is not accessible for any hardware or software reason, bring it to us. We work with Apple's Mac hard drives and any media formatted for Mac like USB, external hard drive and SD Cards. We specialize in iPhoto repair and recovery. If you have lost your pictures in iPhoto library due to some kind of corruption or hard drive failure, we can recover them for you.
If your Apple computer's hard drive stopped working, feel free to use our free pickup and free evaluation service.