Covid-19
: Thank You For Practicing Social Distancing
Hard drive and data recovery
In this article, I will talk about all kinds hard drives, how they work and what can be done when they fail. I will also talk about the data recovery process.
There are many kinds of hard drives like regular hard drive used in desktop computers, small drives used in laptops, portable external hard drives that are used for data storage. All new computers mostly come with a new family of hard drives known as solid state drives. Hard drives come in different sizes and capacities. Some come in 3.5 and others 2.5 inches. Hard drives also come with different read and write speeds. Regular drives use traditional medium and techniques and that is why the read and write speeds are slower than modern flash drives. The read and write operation in traditional drives is done by heads. These heads move back and forth on platters in order to read data and write data. The reading and writing speeds varies depending on surface condition on the platters. When heads move, they make noise while solid state drives don't make noise because there are no moving parts. When heads fail in traditional drives, data becomes inaccessible. Similarly when controller in solid state drives fails, data read and write operation stops. In solid state drives, data is stored in multiple chips while in traditional drives, data is stored on the surface of platters in a specific way. All external hard drives or storage systems have regular or flash drives inside enclosures.
Traditional drives have electronics board called PCB. The board controls input power to the drive. There is one connection for heads and one for motor via pcb. The motor is responsible for rotating platters. The drive can have multiple platters. The bigger the capacity is, the higher will be the number of platters. The same is for the number of heads. If there are more platters, there will be more heads. Usually every platter has two read write heads. One is responsible to read and write the top surface and the other reads the bottom side of the platter. Traditional hard drives work with the help of some important program stored either in a chip on the PCB or on platters. In case of solid state drives, the controller has all controlling modules mostly but some hard drives have these modules in data chips too. Flash drives known as SSD have multiple chips for storing data. The bigger the capacity, the higher is the number of chips to store larger amount of data. Traditional hard drives have different read and write speeds. Some have 5400 and others have 7200 rpm or more. Some are used for data store like network drive, others are used for operating systems processing. Solid state drive have high read and write speeds.
There are is another family of storage devices that are not like hard drives but they are known as flash cards or flash drives. They mostly come in two types, sd memory cards and usb flash drives. SD cards come in different sizes and capacities. The smaller ones are known as Micro SD cards. The regular cards have a plastic housing, a small board, controller and nand chip. Nand chip stores data; controller has the functions of controlling operations while the board acts like a mother for putting everything together.
There are many companies that make these drives. A few to name are Western Digital, Seagate, Hitachi, Toshiba, Maxtor and others. These companies have been making traditional drives in the past but now they started making SSD storage too. Some other companies that make SSD drives are Samsung, Adata, T5, Intel etc. Traditional hard drives are becoming less popular due to high popularity of SSDs. The reason is, they are fast and shock proof although they can also fail. Some time ago, flash drives were very pricy but now the prices have dropped. These drives are fast and if their price goes down more and more people will start using them. There are many kinds of drives in both traditional and flash. In traditional there are 1.7 inch, 2.5 inch and 3.5 inch drives. In flash, there are regular 2.5 inch, msata, pcie and m.2 ssd drives. When it comes to weight, traditional 3.5 inch and even 2.5 inch drives are heavier than flash drives. Whether it is traditional or SSD, they can fail. The failure can be of different nature.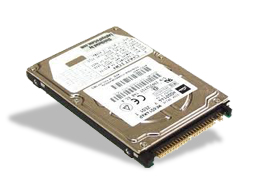 When a hard drive fails, the process that can bring the data back is known as data recovery. There are many types of failures when it comes to hard drives. There might be software corruption, operating system failure, files may have been deleted or drive might have been formatted accidentally. Other problems include power issue, liquid damage, fire or other physical problems. In SSDs controller failure, chip failure, board failure or software corruption in controller might be the possible reasons for failure. If it is a software issue then different software tools can be used to recover data but which tool is right, it is not easy to guess. There are hundreds of data recovery software available by different sellers and manufacturers. They all claim that their software will recover any situation but the fact is against it. Only few works but it all depends on what we know about specific software. Most of the seller will offer a free trail for downloading. After running, files will be shown with thumbnails or names. This is usually enough for a user to believe that the software is good but again the fact is against it. Once the user buy the software and run the scan with fully functional version the results will be different. The files will not fully open in regular size but thumbnails will be shown which is not acceptable to users. They will be rather small icons. This is very common practice these days. Therefore it is very important to know that trying different trials software is not a good way to start with and this may a permanent data loss if data is overwritten.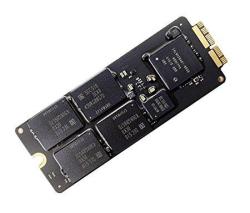 If a drive has data and has hardware failure, the job becomes more sensitive. The best way to deal with this kind of situation is to take the drive to a professional data recovery company. This kind of recovery may involve all sort of hardware repairs like PCB repair, head repairs or replacement, firmware repair etc. This kind of work needs experience, techniques and professional technology. It is highly recommended not to open the drive without clean environment and YouTube videos must be avoided if data is important. The reason is these videos do not show all warnings and side effects. The possible repairs in case of physical failure of a drive are replacing parts like board, heads or motor. Head replacement is a complex procedure. Certain rules must be followed to swap heads otherwise chances are data will be lost forever.
This article was about general knowledge about hard drives and data recovery. If you need expert and professional data recovery services for all kinds of drive failure situation, we are here to help.

Click here to contact us.